SoundTransit Light Rail Expansion
Pilot Ventures is excited about Seattle's new light rail expansion and the convenient transportation option it will extend to new neighborhoods.
Seattle has been working for a long time to develop an effective public transit system. In the 60s and 70s Seattle had an opportunity to build a system, heavily subsidized by the federal government, but voters turned it down on two separate occasions. Commute times and accessibility had begun to make some neighborhoods less desirable than others. Sound Transit has started pieces of the new light rail expansion, however they released a "vision map" just of what further expansion plans could look like.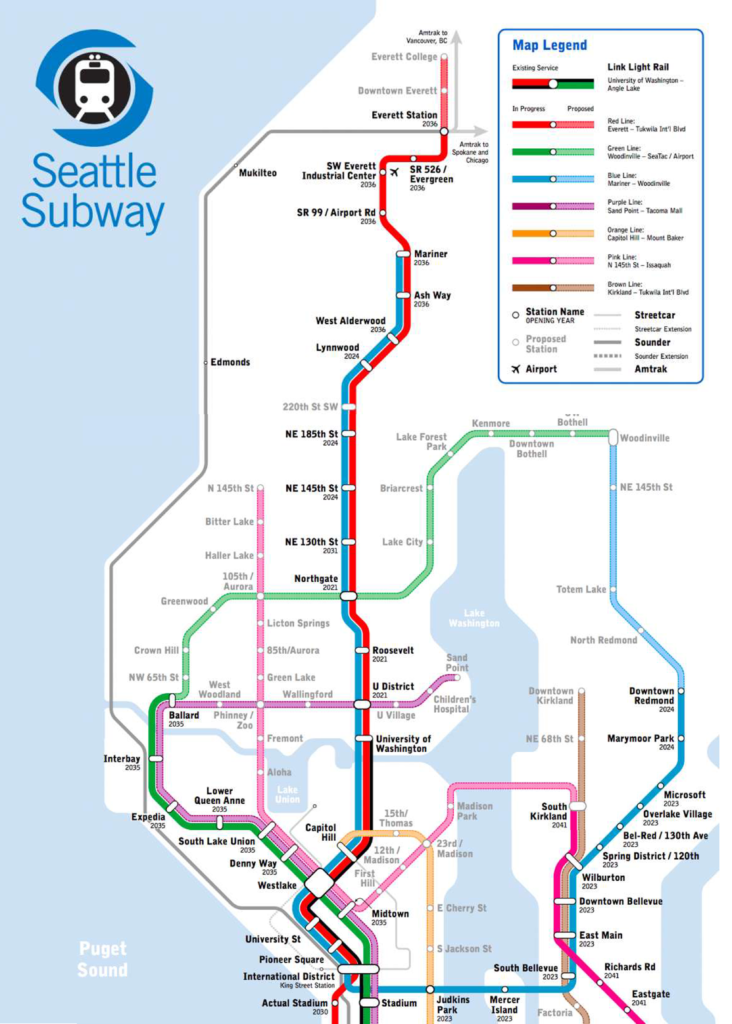 The "vision map" shows the long term plans for future transit lines. For example, the line travelling to Ballard would potentially continue heading to the Northeast through Northgate Mall and all the way out to Woodinville where it connects with the Bellevue/Redmond route.
The piece of the map's proposed extension that people are most eagerly awaiting is the downtown transit tunnel which would connect straight to the Aurora Avenue Corridor. This segment of the line is expected to be the most heavily used. The downtown tunnel would then have a line to the Northeast to access the dense neighborhood populations of First Hill and Madison Park before heading East across the 520 Floating Bridge. The new bridge has already been constructed in order to accommodate a light rail line.
When the final plans are completed the system will be 116 miles long, over five times the length of the current system. Long overdue, Pilot Ventures hopes that this new transit system will provide easy and efficient transportation for people living all over the greater Seattle area.