A Successful 1031 Exchange

Pilot Ventures Principal Jason Kono presented the Cove to the client in October 2017. A month later, the client elected to pay a small premium for the Cove, ultimately landing at $32.16M or $894 per square foot, in exchange for a lengthy closing period. The property went under contract in November 2017, and over the next six months Pilot and its client disposed of the smaller properties that were held in multiple LLCs and partnerships for the financing and acquisition of the Cove.
Construction of the LEED Platinum spec'd Cove Apartments was completed in the summer of 2017. The property is located in the desirable Pike-Pine corridor. It features 60 apartment units and two retail spaces, one of which is R & M Bakery.  The other retail space is vacant and comprised of approximately 2400 SF that the buyers hope to fill with a trendy restaurant concept.  They have enlisted Tiffini Connell of West Coast Commercial Realty to market and lease the space.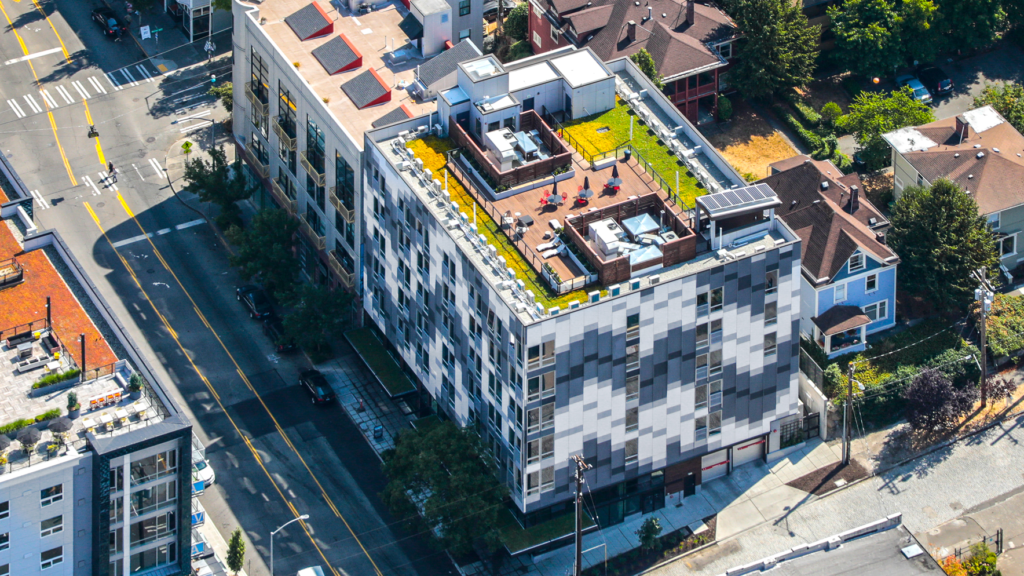 Closing the Cove was the successful culmination of Pilot Ventures' work assisting its client in consolidating 11 underperforming assets belonging to six different entities into a single trophy property. "It's safe to say we have a great understanding of the nuances involved in multiple property 1031 exchanges. They're a terrific way for investors to transfer equity into a larger asset, reset depreciation, increase returns and defer the payment of capital gains." writes Principal Jason Kono. "While 1031 exchanges are something we have been specializing in for a long time, the magnitude of the Cove transaction is definitely on a new scale for us.  We've worked with dozens of clients to exchange their smaller underperforming assets for larger, better performing ones but the challenge of this one and benefits our client will have made this one very rewarding."